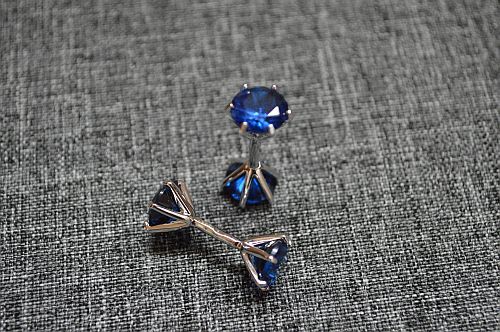 Kent Wang is a brand of classic menswear accessories at reasonable prices. The company has only two employees and prefers to keep their products logo free. The company does not believe in discounts and instead offers reasonably priced items. Kent Wang backs each product with a lifetime warrant and can be returned for a refund at any time.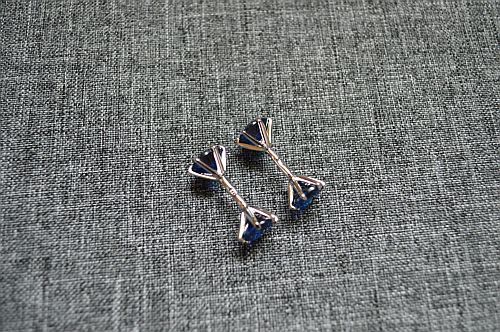 I was looking for the ultimate luxury cufflink and was looking at David Yurman and Blake Green cufflinks. I have previously own several cufflinks by Kent Wang and have been impressed with the quality. The Kent Wang Sapphire Cufflinks are made from man made sapphire with 10 mm stone on each side. The double sided cufflinks use a six-prong setting and sterling silver bar between the sapphire stones.

The Sapphire gemstones are brilliantly cut and reflect light very well. The sapphire cufflinks feel like pure luxury and go perfectly with white or blue dress shirts. The stones on each side are fairly big so some french cuff dress shirts take some effort to get the cufflinks on.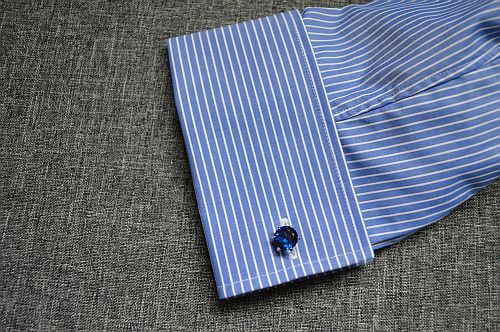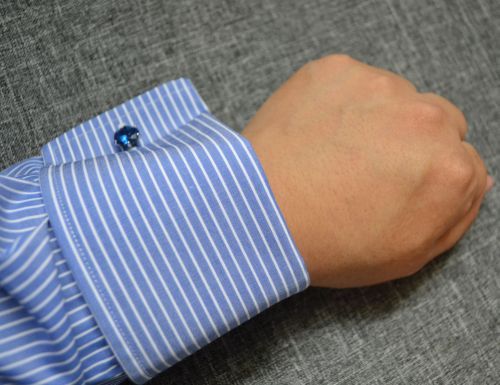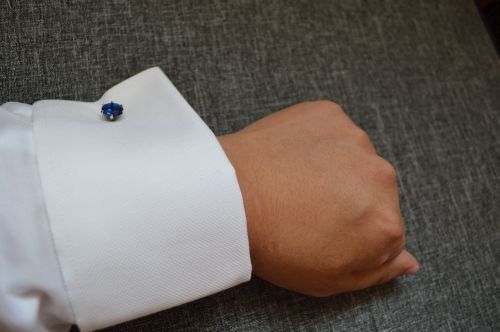 Overall a very nice cufflink for the money. The $150 price tag is well worth it for a premium cufflink such as this. I have seen similar cufflinks sell for several hundred more from other companies. I have never been disappointed by Kent Wang product and the Sapphire Cufflinks doesn't disappoint.
8.8 Out of 10
Disclosure: Purchased on my own