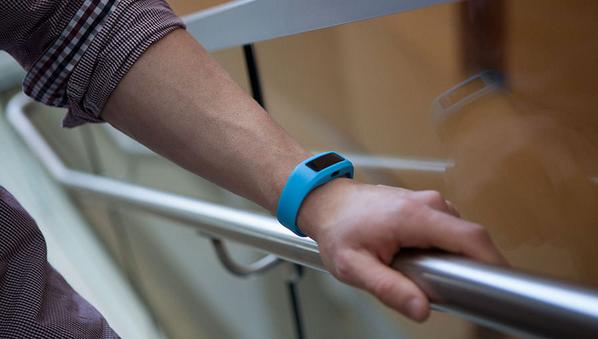 (Image Credit iFit)
The iFit Active tracker is a simple fitness band that is ready to use. The large display allows you to choose options directly on the bracelet. Some tracker band you need to upload to the computer to check stats. The iFit Active can quickly check your steps, distance, sleep, time of day and calories burned.
You can input your calories as you eat throughout the day. The display shows your daily net calories score that shows the difference between calories burned and calories consumed. The iFit Active tracker band prompts you to move with a message on the display and a gentle buzz on your wrist every 45 minutes so you don't sit around all day. IFit active syncs with both iOS and Android and create workouts for iFit-enabled fitness equipment to complete daily goals.
The iFit active will be sold at Sears, Sports Authority, Walmart and other fitness retailers for $129.
Check out iFit HERE for more information