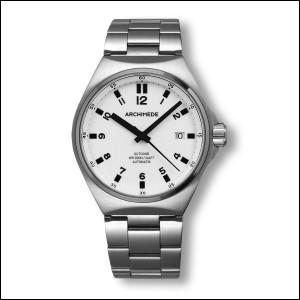 The Outdoor Protect is now equipped with a hardened ICKLER steel case and a hardened steel bracelet. The special hardening process has the following properties:
– Hardness ca. 1200 HV
– Thickness of the hardened layer: ca. 30µm
– No on top coating but a diffusion of carbon. No spalling.
– The corrosion resistance of the stainless steel is unchanged.
The OutDoor Protect is even hardier than before and perfect for the outdoors. The extra hardened steel reduces scratches and damage on the surface. Archimede has come out with a new Silicone strap that is durable, water resistance and good skin compatible. The silicone strap does not absorb odors and liquids.
Buy the Archimede Outdoor Protect HERE