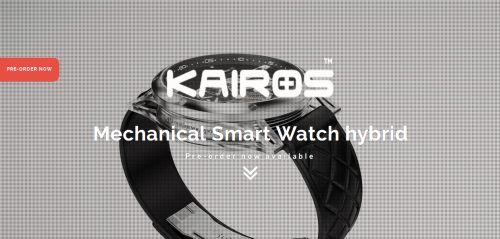 The Smartwatch revolution is heating up with the Moto 360 and not yet release Apple iWatch. Kairos is offering something different from the crowd of new Smart Watches.
The watch enthusiast will only consider a mechanical watch for it's beautiful movement. So far all smart watches have been digital watches. The Kairos watch is the world's first and only mechanical smart watch hybrid.
Kairos mechanical smart watch features notifications, push alerts, remote control, fitness, chronograph ability, and multi-language support.
Check out Kairos – Mechanical Smart Watch hybrid HERE