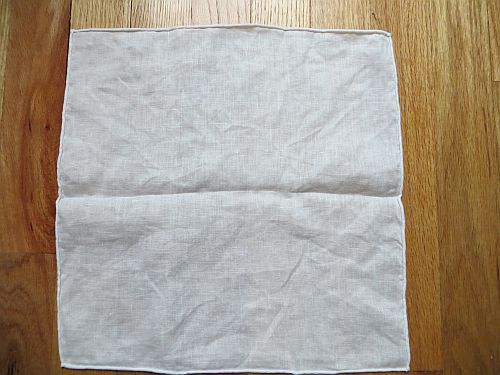 The first pocket square every guy should own is a white linen pocket square. The white linen pocket square goes with almost every outfit and is just a classic look. Kent Wang makes a very nice one for $20 with $1 shipping. This one pocket square maybe the only pocket square you need if you don't wear suits very often.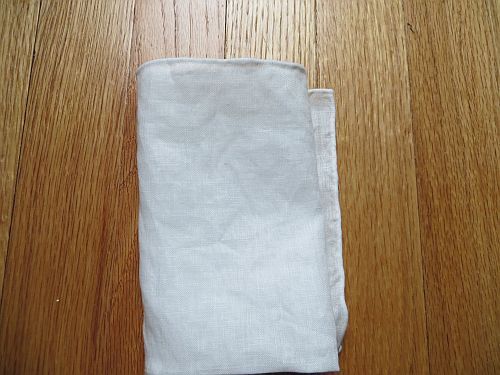 Kent Wang began making pocket squares and branch out to other men's accessories. He is highly recommended from the Styleforum Community. The pocket square by Kent Wang is 12×12 with middle weight linen. The only minor negative I have found so far is that linen wrinkles very easily. I just use a handheld steamer to remove the wrinkles.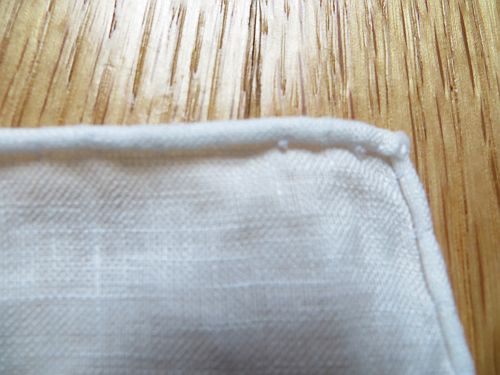 Kent Wang pocket squares are hand rolled and stitched. A machine stitched piece of fabric is often called a handkerchief. A proper pocket square should be hand rolled and hand stitch for that 3d effect of the corners.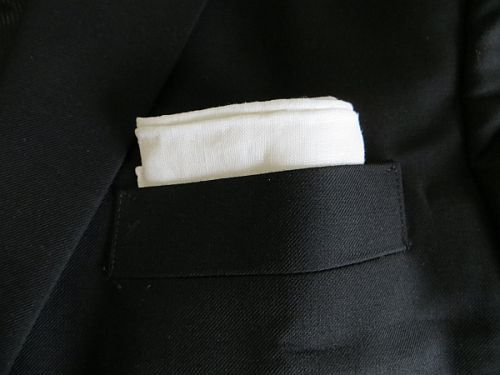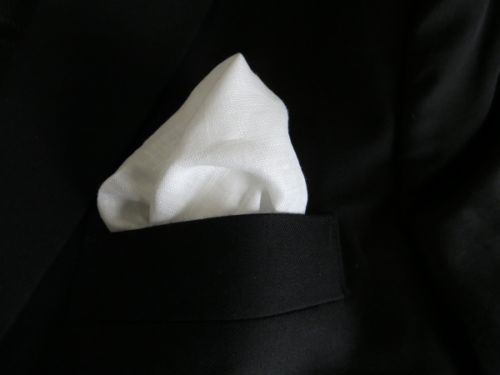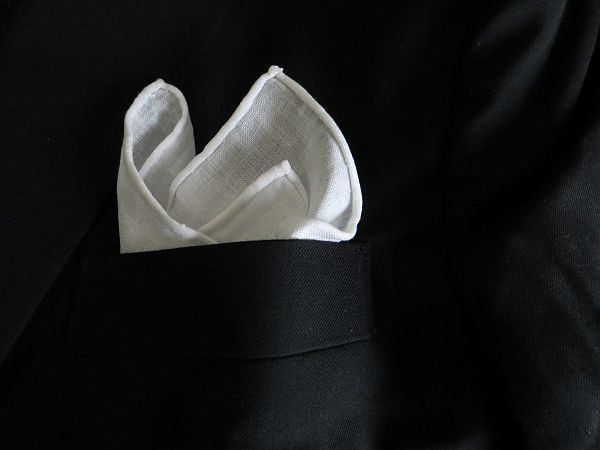 All I can say is Kent Wang offers great value in their pocket squares. I know better pocket squares may be out there but Kent Wang makes one of the best at this price point. I highly recommend this square to anyone who wants to add flair to their wardrobe.
9.8 out of 10
Buy it now HERE
Disclosure: Purchase on my own.