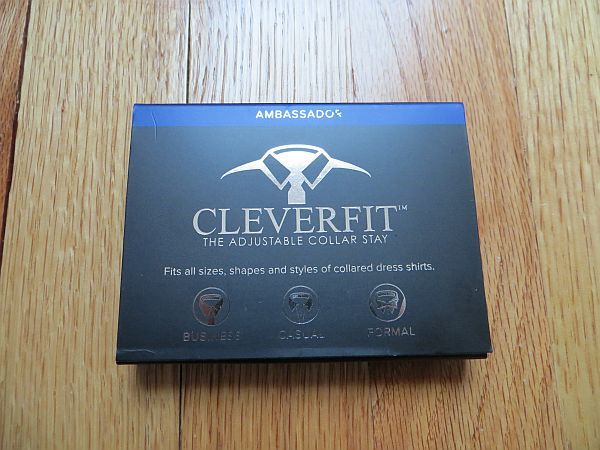 If you own a dress shirt you know what a collar stay is. Now if you haven't upgraded from the stock plastic collar stays that come with dress shirt then now is the time. CLEVERFIT allows you to throw away the useless plastic collar stays and get a stiff collar with CLEVERFIT.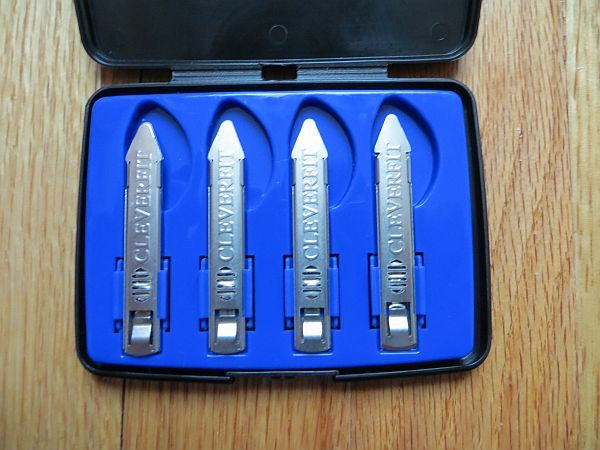 CLEVERFIT started as a Kickstarter project that got funded and now is a product on the market. CLEVERFIT has made a clever idea to make a better collar stay. Now I own plenty of metal and brass collar stays but CLEVERFIT can replace them all as they adjust to the size of your collar. In the past I would have to buy multiple metal collar stays that would fit my various dress shirts. CLEVERFIT Ambassador Set gives you 2 pair of collar stays that can replace hundreds of metal collar stays. That is because CLEVERFIT can change size with a flick of your finger to push the CLEVERFIT collar stay to a larger size.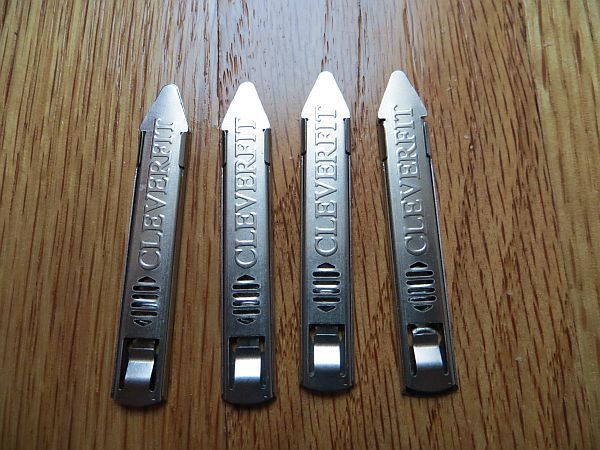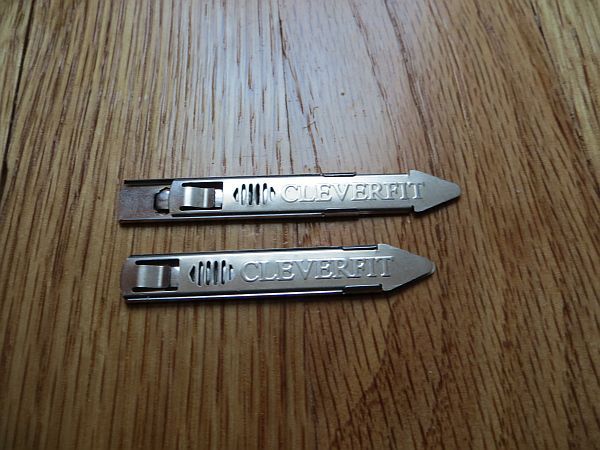 Initially the CLEVERFIT is hard to click open and close but after a while the mechanism loosens up and you can change the size very easy. The CLEVERFIT Ambassador Set comes in a plastic case which is perfect for travel.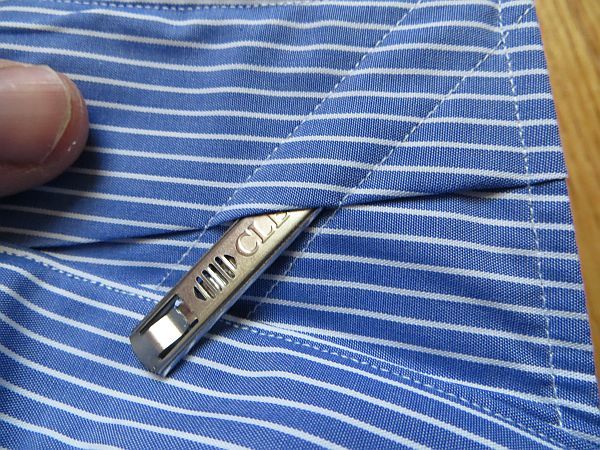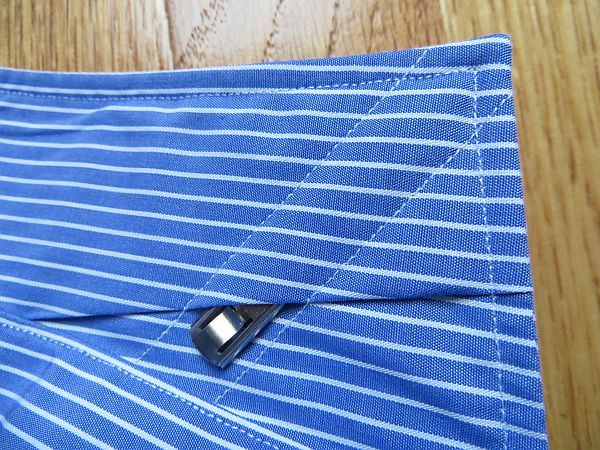 The CLEVERFIT Collar Stays are the perfect accessories for guys on the go. I no longer have to search for the perfect size collar stay instead using CLEVERFIT to adjust its size on the fly. Collar stays have been on the market for a long time but CLEVERFIT has improved on them.
9.5 Out of 10
Buy it now HERE
Disclosure: Review unit