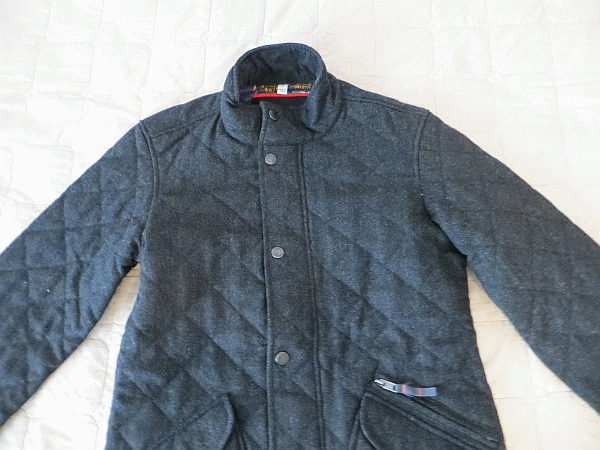 I sort of stumbled upon Boden by accident as I was looking for quilted jacket. I first started researching Barbour and came upon the Boden by recommendation from style forums. The Wool Herringbone Quilted Jacket by Boden was lovely. The British Company has a US online shop where you can buy their clothing. The products will come from either the U.S. or UK distribution centers.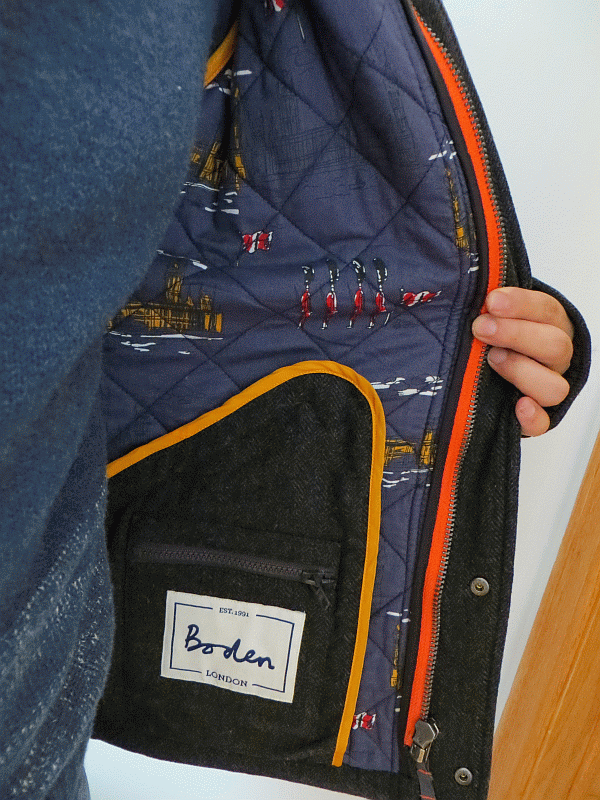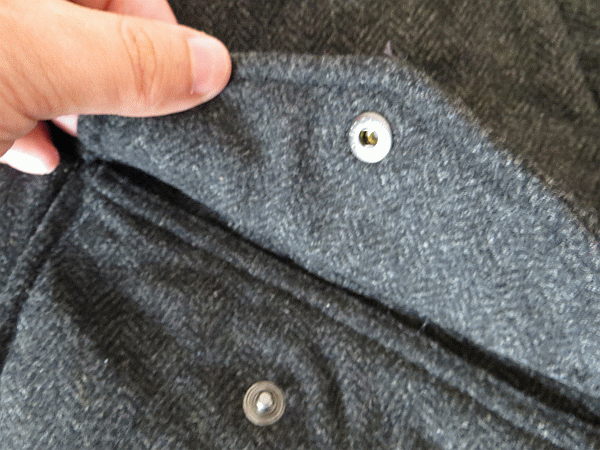 Boden style I would compare to a Polo Ralph Lauren or J.Crew here in the states. I actually prefer the style over Barbour. The Quilted Wool Jacket is 80% wool and 20% nylon. The feel of the wool jacket is very good. The Jacket is made in China but designed in the UK so the quality is still there. The blue lining is very British and your either going to like it or hate it. The orange zipper lining gives the jacket a nice casual feel. You can zip up the jacket and then snap the metal buttons into place. The jacket has two flap snap button pockets in the front with an addition zip pocket for phone. The interior you will find an additional zip pocket. The back of jacket has two more snap buttons and when open create a double vent. The size small fits me perfectly in the chest and shoulders and only runs long in the sleeves.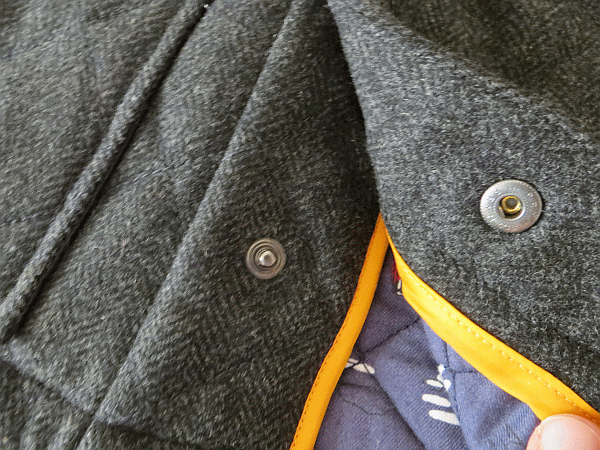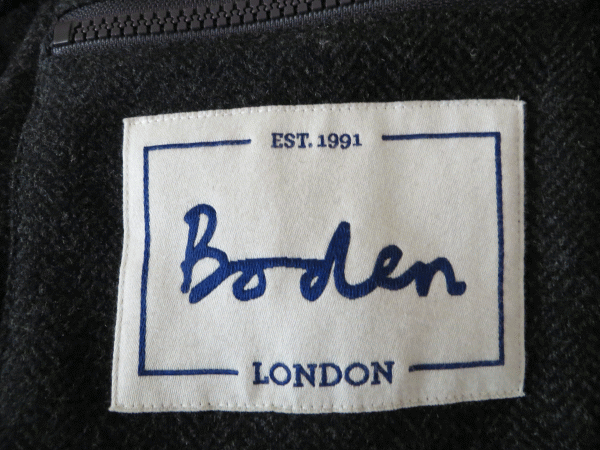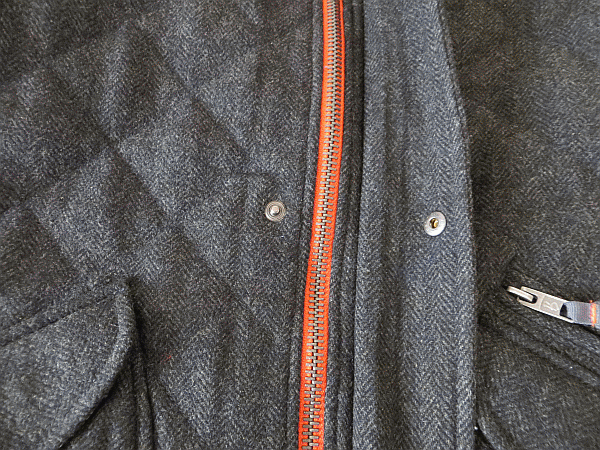 The Boden Quilted Wool Charcoal Herringbone Jacket is perfect with a shirt and jeans as well as a dress shirt and dress pants. I like the versatility of this jacket and that it is warm thicker wool without being bulky. The jacket is perfect for fall/winter especially here in Michigan where I live. I like quilted jackets but it is rare to find one with this wool Herringbone fabric and it is fantastic.

Overall I think Boden is a wise choice for everyone looking for a stylish jacket. Quilted Jackets have become very popular recently and Boden is a wise choice from all the British brands out there. Boden is a cut above in fit and finish and style. I highly recommend you take a look at the Boden Quilted Wool Charcoal Herringbone ME074 Jacket. In a couple of years I believe Boden will be one of the biggest clothing brands in the U.S.
9.8 Out of 10
Buy it now HERE
Disclosure: Purchased on my own.