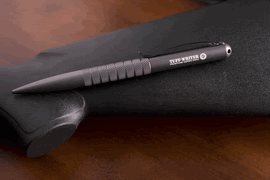 I have found an interest in Tactical Pens as they are sometimes more useful for protection than a knives or gun. Tuff Writer was one that I instantly thought I should check out. The Tactical Pens that Tuff Writer range from $79.95 to $249.95 for a Titanium version. I chose the Sniper Gray model which costs $89.95.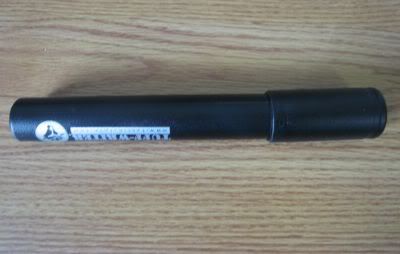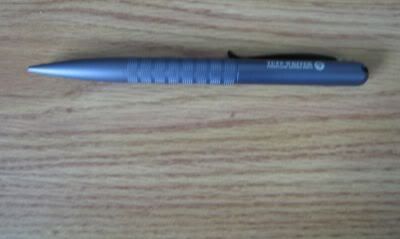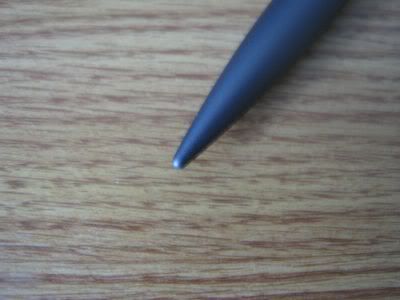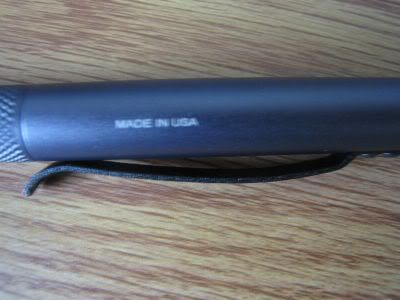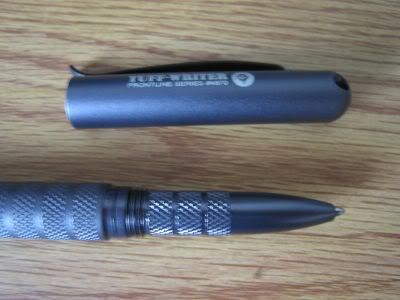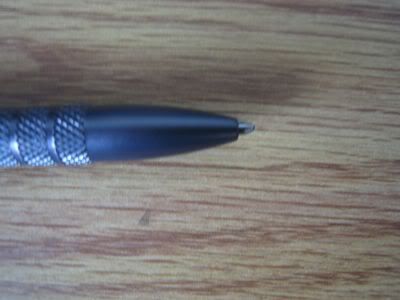 The Tuff Writer Tactical Pen comes in a nice plastic tube case. Once you open the plastic tube you will find the Sniper Gray Tactical Pen. The Pen has the feel of a high end metal pen. On one end you will find a screw on metal cap with a lanyard loop. The pen side has a gas pressurized ball-point cartridge made in the USA by Fisher. They are available at Office Depot, on-line and most other office supply stores. The brand and model are: Fisher – SPR4. On the other side you will find a pointy tip that is used for self defense purposes and double as a stylus tip (resistive touch screens). The pen is built solidly and can withstand heat and cold with the worst conditions possible. The pen is made of 6061-T6 Aerospace Grade Aluminum and has a Cold Pressed Spring Steel with non-reflective textured powder-coat finish clip.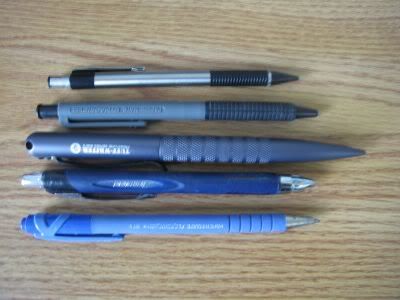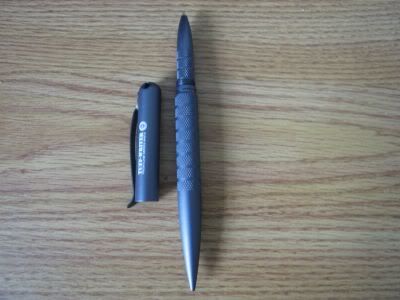 As a regular pen the Tuff Writer Sniper Gray pen works remarkably well. The pen only says Tuff Writer Frontline series on the pen so it doesn't scream tactical pen on it. Since it uses Fisher SPR4 cartridge it should be easy to find replacement cartridge. The Tactical Pen is a nice self defense pen that in worse case scenario could protect you from an attack.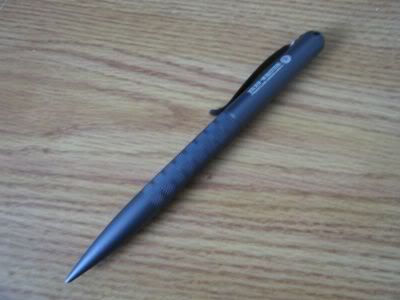 As a non lethal self defense tool, the Tuff Writer Frontline Series – Sniper Gray Tactical Pen is an essential every day carry item. I carry this everywhere I go and it works great as a pen and an extra layer of protection against attacks. Just like other self defense weapons it is something that you don't want to use but if you have to it will be there to protect you. The tactical pen would make a great gift for a husband, wife, daughter, or son.
9.7 Out of 10
Buy it now HERE
Disclosure: Review unit