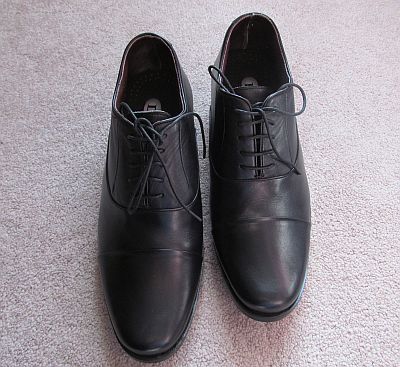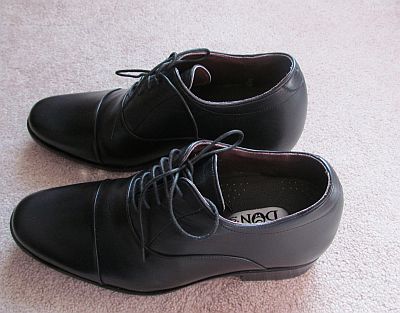 Don's Footwear Vercelli Elevator Shoe is the perfect dress shoe for weddings and office wear. The shoe is an oxford shoe with up to a 4 inch height increase. The company has been making custom elevator shoes for a long time.
Don's Vercelli comes in 8 colors but I chose the defacto black color. This model I plan on using with when going to a wedding. The shoe is made to order in Allan Donnelly's new shop. You can customized the shoe to your liking.
I wore Don's Elevator Shoes and find them very comfortable and stylish. When wearing with dress pants the shoe increase is hardly noticeable. The leather is top notch and the hybrid sole will last a long time compared to a pure leather sole. You can choose Matte, Glossy and standard finish.
Overall I believe Don's Elevator Shoes are a quality luxury shoe for special occassions. Being shorter than the average guy I appreciate the quality made elevator shoe that is far and away better than the glued Chinese elevator shoes you find on Ebay.
9 Out of 10
Buy it now HERE for $288
Disclosure:  Purchased online.