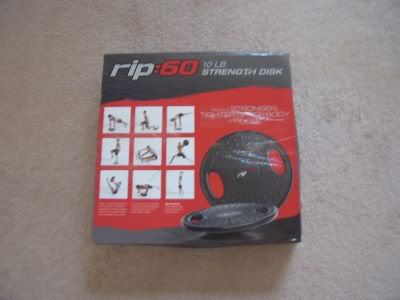 Rip:60 have released a new product called the Strength Disk. The Strength Disk weighs in at 10lbs and helps built up your core. The Strength Disk is an excellent product to work your abs and upper body.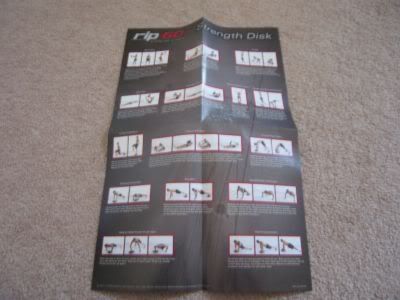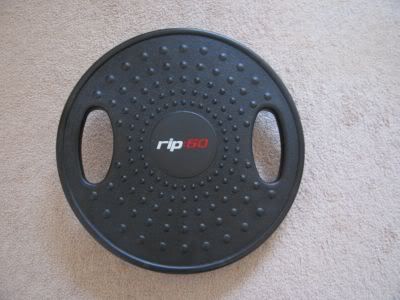 With the Strength Disk you can build up your core MMA style with this 10lb Strength Disk. I'm not saying you could be the next George St Pierre but you can train like him. What I like about the Strength Disk is that you can transition from one exercise to the next with great speed which is fundamental in MMA style training.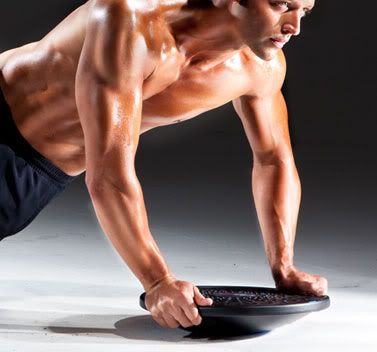 Pushups – The Strength Disk works great as a pushup device. I have tried the Perfect Pushup but found rip:60 Strength Disk much better and natural to pushups.
Crunches – When you add 10lbs to your crunch you will notice results quicker. If you really want an abs workout then the rip:60 10lbs Strength Disk is the answer.
Upper body – The Strength Disk has two handles so you can really push yourself with upper body workouts. The Strength Disk works better than dumbbells or kettle bells since it has more free movements you can do with it.
Balance – Balance is very important to athletes and the Strength Disk makes a great balance board.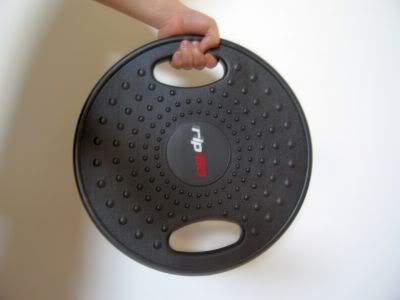 At $25 buck the Strength Disk is a versatile piece of equipment that replacing several products in one. You can use the Disk for improved pushups, crunches, balance board, step board, and Power bell. The kinds of workouts you get from this one device are pretty impressive.
9.5 Out of 10
Buy it now HERE
Disclosure: Review Unit