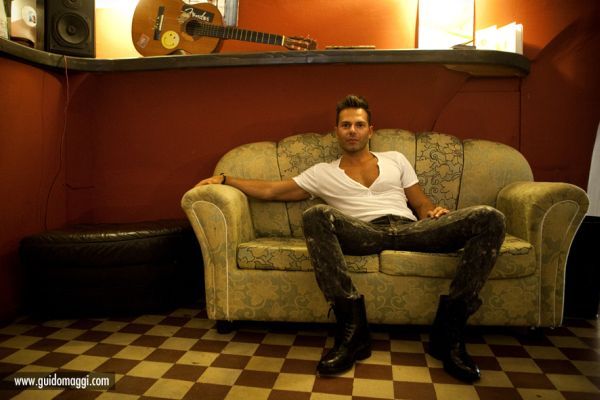 (Photo Credit, Ph:Massimo Cordella(massimo.cordella@alice.it)
Have you ever stopped to think that somewhere, someone in the world took their amazing talents to create a blossoming and timeless shoe line for men using superior Italian leathers handcrafted in a tiny shop located in Southern Italy? This may not be hard to imagine, but have you ever met a CEO who is actually behind the scenes, hand stitching each pair? Emanuele Briganti, craftsman extraordinaire and CEO of the company Guidomaggi has created a line of authentic Italian luxury shoes and boots, hand stitched in Italy out of the finest leather available. This shoe line not only looks amazingly chic – but also helps men to "step up their game" – quite literally as a matter of fact. Whether headed to work, a business meeting, the club, local pub or even the altar, Guidomaggi's customized line gives men added height and stature whether worn day or night. CEO, Briganti states, "I developed this unique line of luxury shoes was due to the realization that being a man who stands 5'9" doesn't always cut it". Driven to find a solution to this problem men often face he created Guidomaggi.  "Stepping into a pair of Guidomaggi's luxurious leather shoes, you instantly add 3 inches to your height, giving you confidence like never before. You won't have to worry about your fiancé standing taller than you at the altar in those high heeled shoes," say's Briganti. A master craftsman, Briganti uses only the finest materials catering his line to the latest fashion trends.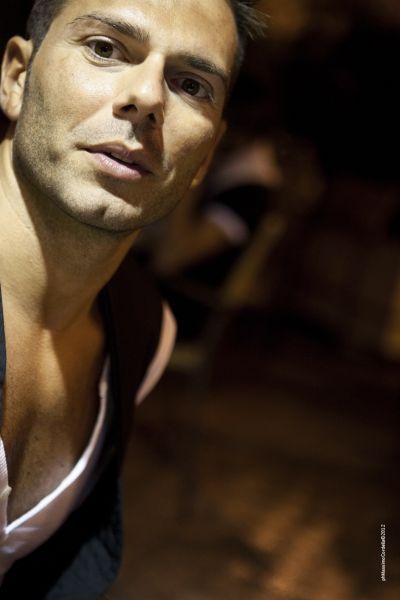 (Photo Credit, Ph:Massimo Cordella(massimo.cordella@alice.it)
"The "Made in Italy" label is not just a label sewn on a piece of clothing, but it represents a story about artisans and industries that have made the difficult but noble decision to manufacture in Italy and ever since I was a kid I had a strong passion for invention, and as luck would have it designing and creating shoes", says Briganti. "The idea for the Guidomaggi line started because I only stand 5'9". I have always looked for shoes that made me appear to be taller, but I have never found anything.  Finally, I decided to create this line, not for only my benefit, but to the benefit of all men who face this problem." His passion, devotion and talents helped him immensely during the development process of the product. "It was a long period of testing and changing the prototypes until I finally arrived at the perfect shape and design that will fit and look perfectly on a man's foot".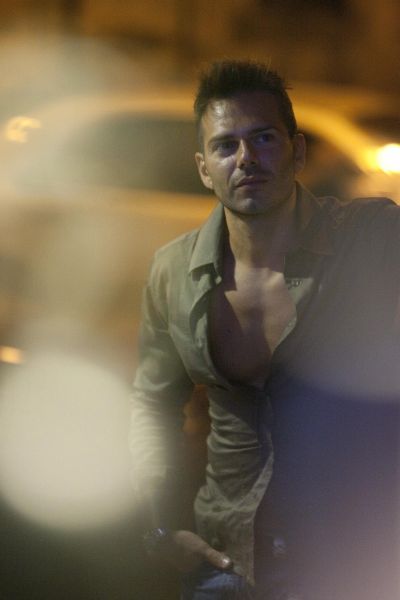 (Photo Credit, Ph:Massimo Cordella(massimo.cordella@alice.it)
His elevator shoes are all exclusively handmade in Italy using 100% of the best quality of full grain leather, which is the highest-grade leather available. Briganti describes his creation, "Inside the shoes there is an ergonomic increaser insole that fits perfectly to the shoe adding 1.6 inches of height and the exterior heel adds another 1.4 inches, for a total gain of 3 inches. It was very important for me to create models that are very comfortable to the wearer and at the same time that the height increaser would be invisible from the outside. Our customers wear our shoes for everything from the day at the office, to a night out on the town with friends and big events such as weddings and other social gatherings of great significance".
Guidomaggi shoes and boots for men can be purchased exclusively through the company's online- boutique. "I am now looking forward to expanding the line internationally and the first step was to create a new web site for our clients".
"Many men still don't know that this kind of product exists, and now I am presenting the line internationally in order for the advantage offered by my line to be available to everyone".
Guidomaggi site: www.guidomaggi.com the costumer can get all the information about models, sizes and prices, including testimonials and press reviews.
Journalist credit  Leah Peroni(leah.peroni@gmail.com)